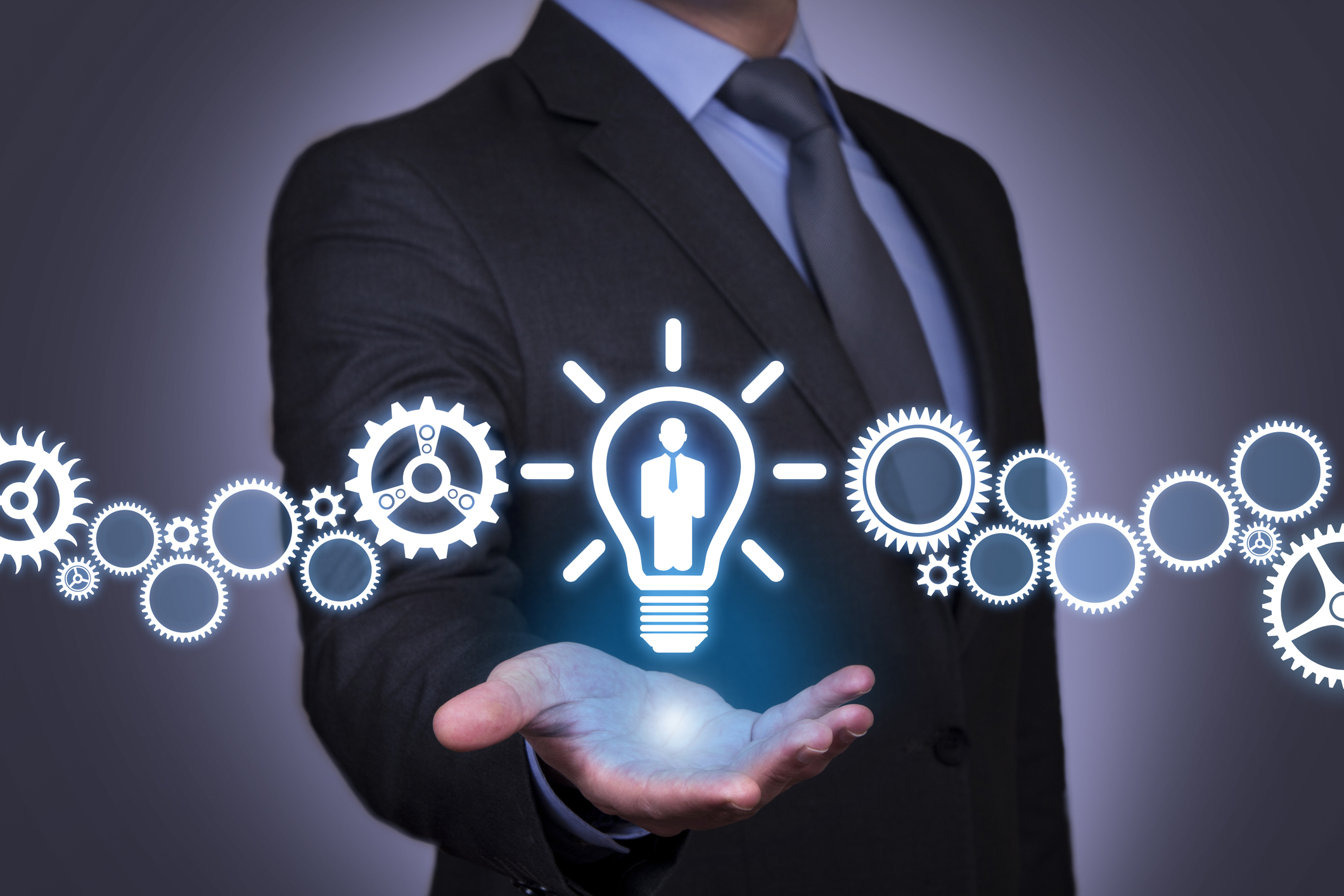 Most of us when we search for a job, we do so because of the stories that we have heard about people who started their career from nothing, but turned out to be something in their field in a very short span of time. Everyone who joins a job or applies for a job, before they think about anything else, they think about achieving something great in the field they are about to join. But most of the time, the reality turns out to be something different, because several months down the line you realize that there in not much scope for your own personal growth and moreover whatever great that could possibly be achieved with the available resources, more or less, already has been achieved. So once that castle of dreams comes crashing down to the ground, you start thinking about "is there something related to your area of interest, that provides you with a good income, and at the same time offers you an opportunity to grow?" Well realistically speaking, there might, and maybe you are still not familiar with those opportunity, because you didn't do your research well. In any case, you are just several months down the line and you still have enough time to make a switch. So if you are at that point when you are about to make that switch, then you should know about some of the industries that offer you an opportunity to grow.

Technology
Even by 2017 estimates, technology is still the field which offers you the best opportunities to grow. The reason behind this is the new developments or innovations that keep happening in this field. With every new development there is one new area of service, under this one umbrella term, that opens up offering you a job that best suits your goals. So if you are a related to the field of technology, you should not be disheartened as there is still a lot unexplored avenues for you to grow in.
Health Care
Health care is another industry which might never run of opportunities to grow. With the ever increasing rate of privatization of healthcare, new areas of services are opening up that are directly related to health care or that supports the health care needs of the people. Even if doesn't involve you directly into the niche industry, there are still a lot of opportunities to be found when it comes to providing supporting services to health care, especially related to demand and supply of the products and tools related to the industry. Like technology, healthcare also provides you with an opportunity to continue your research in the various new areas that keep cropping up with the passage of time.
Manufacturing
Though you might feel that this area of the job market is already very saturated, you will be very happy to know that, it's still running short on talented individuals, who can provide companies with the much needed efficiency. Though most of the big wigs related to manufacturing have shifted to automated systems that has increased their productivity many times over. There is still a lot left in the industry that needs the presence of the human factor very much. Even if you are not interested in working for any particular industry, you can go ahead and think about investing your time and money in setting up your own little manufacturing venture which helps in aiding the larger industry.
Tourism and Hospitality
This is one industry which is catching up the rage all of sudden, especially since last two decades. With the increase in the spending capacity of individuals, and countries welcoming such individuals to get a taste of their history and culture, the tourism and hospitality industry has some exciting opportunities to offer. Not only can you create new products out of thin air to provide a unique experience to the consumers. You can also be rest assured that you are going to find individuals willing to take an interest in what you have to offer. Even if you are not willing to start up something of your own, you can still get into the industry through traditional channels, in order to secure jobs for yourself that offer you amazing money, as well an opportunity to grow depending on your interests and skills.
Media and Communication
This is one industry that encompasses all of the above. Since the growth of the internet, people and business, in order to beat their competition have been engaged in, increasing their brand presence as far as possible. With media and communications industry offering opportunities for digital marketing, journalism, advertising, promotions and research, among others, the opportunities of growth in the industry are endless. Not only can you get amazing job opportunities that promise you growth and income, but there's a lot that you can do on your own if you are related to media and communication.